Welcoming The New Year
From the simple pleasure of hanging up a fresh new calendar to late-night feasts and off-the-wall traditions (polar bear swim, anyone?), there are myriad ways to welcome the new year. Perhaps you'd rather stay in for an evening of quiet reflection, or invite friends over for brunch on New Year's Day — whatever your celebration style, these eight ideas are fun and festive alternatives to the notoriously expensive (and sometimes disappointing) New Year's Eve dinner out.
1. An elegant soiree.Whether you want to celebrate with just that special person in your life or fill your house with friends, New Year's Eve is the perfect excuse to pull out all of the stops. Champagne and oysters? Why not? 
Indulging in these luxuries at home is far more cost conscious than ordering them in a restaurant. A note on the invitation to dress "to the nines" should be enough encouragement to get people in their party clothes. 
For extra amusement scatter an assortment of fun props across a console table — boas, tiaras, hats, noisemakers, horns — and invite guests to help themselves. As always, be a thoughtful host and provide festive nonalcoholic beverages for your guests who do not drink.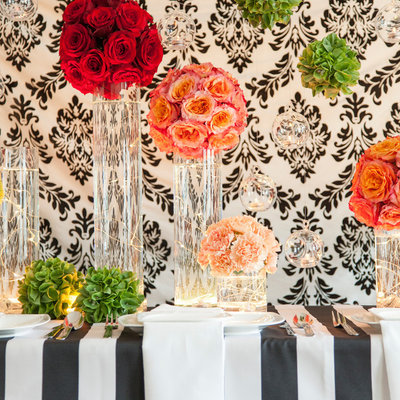 Decor idea: Focus your decorating energies on making one major floral statement — it takes about the same time as fussing with lots of smaller arrangements but has more impact. For a look similar to the one shown here, group roses or carnations into round clusters, fasten the stems together with floral tape and trim them short. 
Rest the floral balls atop cylindrical vases of varied heights. For a similar lighting effect (the lights shown here are special water-safe string lights), coil regular battery-powered string lights into empty vases. To keep flowers fresh without a water-filled vase, at least for the duration of your party, use florist tubes filled with water or water-soaked floral foam.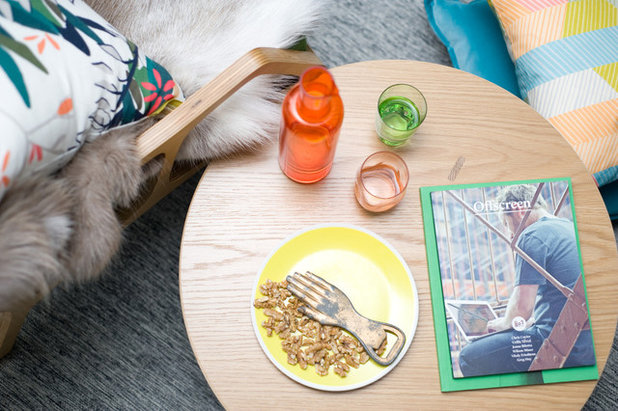 2. Lucky-food party. Looking for a more casual alternative to the typical fancy dinner party? Host a potluck lucky-food party. Email friends in advance with a food and drinks sign-up sheet, and commit to providing anything left on the list after sign-ups. Here are a few ideas:
Black-eyed peas and greens, to symbolize prosperity in the new year

Long noodles for a long life

Coin-shaped cookies

Pork or other rich foods, for a year of riches

12 grapes to be eaten when the clock strikes midnight, representing good luck in each month of the year ahead

Ring-shaped foods (bagels, doughnuts or ring cake) to symbolize a year coming full circle

Fish for good luck
Decor idea: Make a grand entrance by stringing up strand lights or colorful paper lanterns across the front path. Continue inside by crisscrossing the ceiling of your main party zone with strands of mini lanterns or twinkle lights.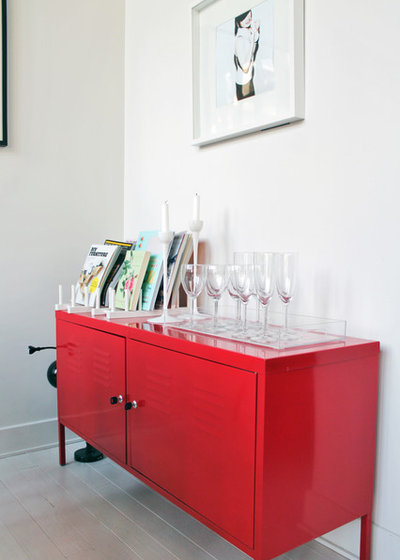 3. An evening of toasts.Ask guests to come prepared with one (or more) toasts to share during the evening. They can be meaningful, personal or just plain fun. 
As you're the host, consider it your duty to kick things off. To spark ideas, search online ahead of time for fun New Year's Eve toasts, print them on strips of paper and toss the papers into a punch bowl where partygoers can read from them throughout the night.
4. Midnight supper. There is something especially romantic about sitting down to a candlelit table at midnight. After the noisy fun of your New Year's Eve party culminates at midnight, invite guests to gather at the table to share a meal as well as their hopes for the new year.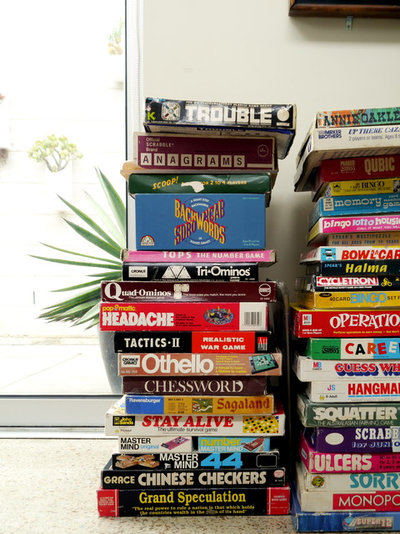 5. Ultimate family game night. For families with younger kids, just making it to midnight on New Year's Eve can be quite a feat. 
Keep everyone happy with a big pile of games to choose from, a fun movie, tasty finger foods and festive drinks — sparkling cider for the kids, champagne for the grown-ups. Props are a must, so be sure to provide noisemakers, funny hats and fluffy boas for dressing up.
6. Get outside. Being outdoors at night (in winter, no less!) is sure to make a New Year's celebration memorable. Here are a few ideas:
For a short jaunt outdoors, head out to make a special wish upon a star for the coming year. 

If you have a fire bowl or pit in your backyard, consider having a bonfire. Invite your guests to write down something they want to let go of from the outgoing year, then toss the slips of paper into the fire.

For the truly adventurous, join a polar bear plunge. This event is held on New Year's Day in many places around the U.S., sometimes as a benefit for charity; groups of people gather to take a dip in freezing-cold water at the beach.
7. Quiet evening of reflection. Not into staying up late? Get cozy at home instead. Turn down the lighting, put on relaxing music and take a long soak in the tub. Treat yourself to a new journal for the coming year and spend some time during the evening writing in it. If you find yourself stuck, try exploring one of these topics:
Write a letter from your future self describing where you are in your life at this time 

next 

year.

List what you are ready to let go of from the previous year.

List fun things you want to experience in the year ahead.

Choose a word for the year ahead.

If you're feeling crafty, make a mood board to go along with the observations in your journal.
8. New Year's Day brunch. Skip the New Year's Eve fuss and focus your entertaining skills on New Year's Day instead. Host your friends and family for a cheerful brunch to welcome the new year — they will be especially grateful for the pampering after overindulging during the night before. Offer fancy water with sliced fruit, freshly squeezed juices or smoothies, freshly baked goods and something hot from the oven. Or mix up a bowl of batter, heat the waffle iron and let guests make their own waffles.
Disclaimer: This article was written by Laura Gaskill and published in Houzz.com on December 28, 2018.